Excerpts from Chapter 20 of
HERBERT ARMSTRONG'S TANGLED WEB
by David Robinson
John Hadden Publishers, 1980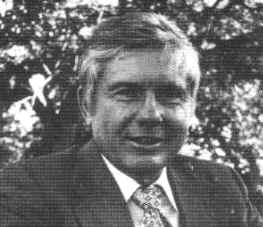 David Robinson
---
Incest is a terrible and unnatural crime, an extreme perversity. That is why I was shocked beyond measure to hear that Herbert Armstrong was, himself, guilty of this vile sin. I learned of this in the summer of 1979 from members of his own family. The story, sordid beyond imagination, was told in awful detail.

One family source was Garner Ted Armstrong. Last summer, as HWA attacked his own son in such savage fury, his son was in the depths of despair. His emotional mix included anger and deep hurt. In such a state he told family secrets that otherwise would have been locked within him forever. He said he had learned in 1971 of his father's incredible conduct during the '30s and '40s. The story came directly to him in lurid detail, but he kept it sealed in his own consciousness for all those years. But, in the spring of 1978 while in his father's house for the last time, his father had threatened to "destroy him." Ted, in response, replied, "Dad, I will destroy you. I know about you and -----." (He was speaking of the younger of his two sisters.)

His father had been on a high-handed autocratic binge. But at that comment he sat down quietly and responded, "Well, Ted, there have been times when I have been very far away from God." (Admittedly, this was a strange turn of events in the relationship of the two whom HWA had likened to God the Father and Jesus Christ!)

Ted has told many people that there was a look in his father's eyes he had never seen before. Ted knew his father was now determined to totally destroy any credibility he might have...

None who have objectively heard the incest story in its awful detail doubt it. This is a vital chapter left out of HWA's autobiography. This sin occured over a long span of years, a decade after his ordination to the ministry, according to his own family members...

Many of us have wondered why HWA was so forceful in covering up Ted's sins for so many years. Ted then seemed to be an extension of himself in his own mind and was not even a separate entity. It was like covering for himself. But when finally he knew he must cut his son off, he had to go all the way. It was either destroy or be destroyed...

... thousands who look to HWA, idolizing him as if he were God himself, must come to understand how dangerous such a view is. Thousands around the world have been hurt by blindly following this man. Now people must be given enough information to make an intelligent decision on whether this is the man who is going to lead them to safety during the "crisis at the close"...
---
David Robinson was a longstanding minister in the Worldwide Church of God and personally acquainted with Herbert W. Armstrong and other leading church figures.
---

And for something completely different:

HERB GIVES ADVICE ON HOW TO AVOID SIN!
Based on a lifetime of unsuccessful experience!